The Top High-ROI Home Improvements You Can Make
Posted by Alicia Smith on Thursday, July 14, 2022 at 8:42 AM
By Alicia Smith / July 14, 2022
Comment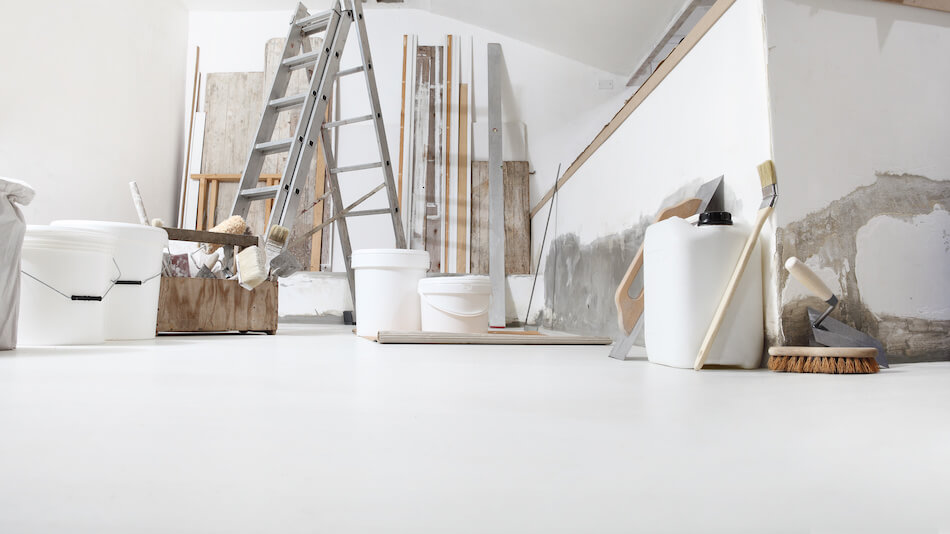 There are many home improvements that can increase the value of your home, but not all of them offer a high return on investment. Whether you're looking to sell your home in the near future or simply want to get the most out of your improvement efforts, these projects will help you achieve your goals.
Installing a New Roof
One of the best home improvements you can make is installing a new roof. This project will not only increase the value of your home, but it will also improve its curb appeal and make it more energy-efficient. Depending on the condition of your existing roof, you may even make a profit—according to the National Association of the Remodeling Industry, replacing a worn-out roof can have over 100% ROI.
The roof is a big-ticket item that buyers, home inspectors, and home appraisers all take into account. A roof in poor condition can cause buyers to pass you by, but a brand-new roof can become a selling point.
Different roofing material options provide different levels of ROI. For example, installing asphalt shingles can give you a return on investment of around 68%, while other roofing materials may offer a higher or lower ROI depending on the appearance and longevity of the construction material.
Upgrading Your Windows
Another high-ROI home improvement project is upgrading your windows: replacing windows yields a return on investment of 65% or more, depending on location and materials. This project's main appeal to buyers is the increase in energy efficiency and the corresponding decrease in energy bills. New windows can also help to reduce noise pollution and keep your home more comfortable during extreme weather conditions.
There are a few different window materials that you can choose from, each with its own set of benefits. For example, energy-efficient triple-glazed windows can help to reduce your heating and cooling costs, while cosmetic choices like vinyl vs. wood affect curb appeal and appearance. So, if you are looking for a window upgrade that will offer the best return on investment, be sure to consider all of your options before making a decision.
Replacing Your HVAC System
If your home's HVAC system is outdated or in need of repair, replacing it with a new, energy-efficient model is a great way to increase the value of your home. However, replacing it right before you sell isn't the best way to go. Doing so typically yields an ROI of around 20–30%, but this project can also help you save money on your energy bills and make your home more comfortable to live in.
Like the roof, the HVAC system is a high-value item that buyers will want information on, and if it's too old, it can turn buyers away. Typically, buyers will be happy with an HVAC system less than 10 years old. In the meantime, those 10 years of energy savings go into your pocket.
Adding Insulation to Your Attic and Walls
Adding insulation to your attic and walls will not only make your home more energy-efficient, but it will also improve its acoustic properties and make it more comfortable to live in. Insulation is available in a variety of materials, so be sure to select the type that best suits your needs.
The value of additional insulation can be amazingly high depending on the status of your current insulation. If you add attic insulation where there wasn't any before, not only will you potentially save thousands on your climate control (as heat won't be able to escape through the roof anymore), the ROI at the time of sale can reach upwards of 95 and even 100%.
Fiberglass insulation is a popular choice for many homeowners because it is easy to install and relatively inexpensive. However, if you are looking for a more environmentally-friendly home upgrade option, you may want to consider using cellulose insulation, which is made from recycled paper products and can be just as effective as fiberglass.
Landscaping Your Yard
Landscaping your yard is a great way to improve the curb appeal of your home and make it more enjoyable to spend time outside. When landscaping your yard, be sure to select plants that are native to your area and require little maintenance—overly-complicated gardens can turn off buyers who just see the workload involved.
For low-maintenance landscaping, you may want to consider using drought-tolerant plants, which require less water and can help you save money on your utility bills. You can also lay down mulch to reduce the amount of watering that your plants need.
Simple landscaping projects can often be done as DIY projects, and some projects can easily offer over 100% return on investment. There's no underestimating the value of a great first impression on a potential homebuyer.
You can also think long-term with landscaping investments. Mature trees are highly desirable, so even if you're not selling in the near future, planting young trees now can have a significant payoff down the line.
Maximize Your ROI on Home Improvements
Installing a new roof, upgrading your windows, replacing your HVAC system, adding insulation, and landscaping your yard are all great ways to increase the value of your home. While some of these projects may require a significant investment upfront, they can be well worth the eventual return. Have you started planning your next home improvement project yet?