6 Energy Efficient Home Upgrades That Save Money
Posted by Alicia Smith on Wednesday, August 31, 2022 at 8:02 AM
By Alicia Smith / August 31, 2022
Comment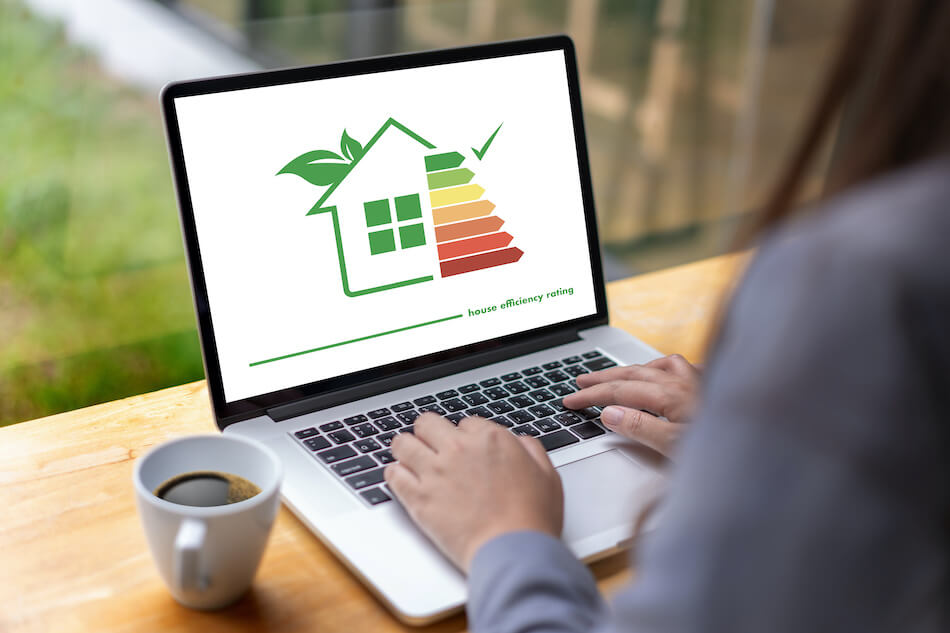 Energy-efficient homes are hip and in high demand, so homeowners looking to make a few upgrades will want them to pay off in the long run. Whether the plan is to build a new sustainable construction home or update your current home with energy-efficient features, these green updates offer a great return on investment (ROI).
Smart Tech + Energy-Efficient Appliances = Big Savings
Smart hubs for the home can do more than answer questions and play music—they can be the center of operations for the home with a few compatible "smart-ready" appliances and systems. Imagine being able to control the thermostat from the comfort of the living room sofa, or even running the washer and dryer from outside your home. Laundry just day just got easier.
This technology will save time and money, and reduce your household's carbon footprint. Some key appliances to consider connecting to a smart hub include:
Freezers & refrigerators
Ranges & ovens
Laundry devices
Water heaters
Dishwashers
Home security systems
Lighting
Consider this a starting point for all the many high-ROI home improvements you can make to increase the energy efficiency of your house and reduce your electricity bills.
Make Heating and Cooling More Efficient
Heating and cooling are one of the biggest draws on utilities, and even energy-saving HVAC systems can get expensive during hot summers or chilly winters. If it's in the budget, move forward with an EnergyStar-rated device, and look for government incentives and tax rebate options when buying one.
Owners can also take their power back with the addition of a programmable thermostat. The average homeowner can install the wall unit and connect activation points through an internet-enabled device. Programmable thermostats usually work with remote activation, so money isn't spent cooling and heating the home when no one is there.
Don't Forget Your Energy-Efficient Windows
While we're talking about temperature, remember not to overlook your windows. The US Department of Energy estimates that window drafts are responsible for nearly 30 percent of energy loss. While those older panes might look like they're in great shape, upgrading to dual- or triple-paned windows with a high-efficiency rating can curb energy costs by up to 15 percent. Although the initial cost of installation can be pricey, Consumer Reports estimates that owners can recoup up to 70 percent of their investment with EnergyStar-rated windows.
Invest in Insulated Garage Doors
Insulated two-car garage doors cost an average of $2000, but they can recoup a surprisingly high ROI when selling. The insulation will help keep the garage at a stable temperature, saving money on heating and cooling. Gone will be the days of stepping into the garage only to freeze in the winter and melt in the summer. You can save even more money and maximize potential ROI by self-installing panels on your existing garage doors.
Maximize on Sunshine with Solar Panel Installations
Another way to boost home value and save money is to install solar panels. There are often government and state incentives for doing so—some homeowners can even receive credits back for excess electricity produced by their system. If the thought of having panels on the roof or ground sounds unappealing, there are new options like solar tapes, films, and coatings that meld with your rooftop for a more seamless finish.
Limit Wasted Water to Save Big
If you are a homeowner looking to save on your water bill, there are a few ways to approach the effort. Low-flow faucets and toilets, along with a tankless water heater, will minimize wasted water and energy resources.
If you prize your garden or lawn, invest in a smart irrigation system that knows when the yard needs watering. Set the sprinklers on timers and control water flow to customize your experience. Owners can expect healthier plants, less wasted water, and a high ROI with a smart irrigation system.
Upgrade with the Right Investments
Energy isn't free, but costs can be minimized with a combination of smart, energy-efficient appliances and responsible use. Be sure to do some homework before making any major investments, and remember to take advantage of any tax credits or rebates available for your eco-friendly efforts.