Home Inspection Tips: Why Do You Need a Home Inspection?
Posted by Alicia Smith on Thursday, August 4, 2022 at 7:15 AM
By Alicia Smith / August 4, 2022
Comment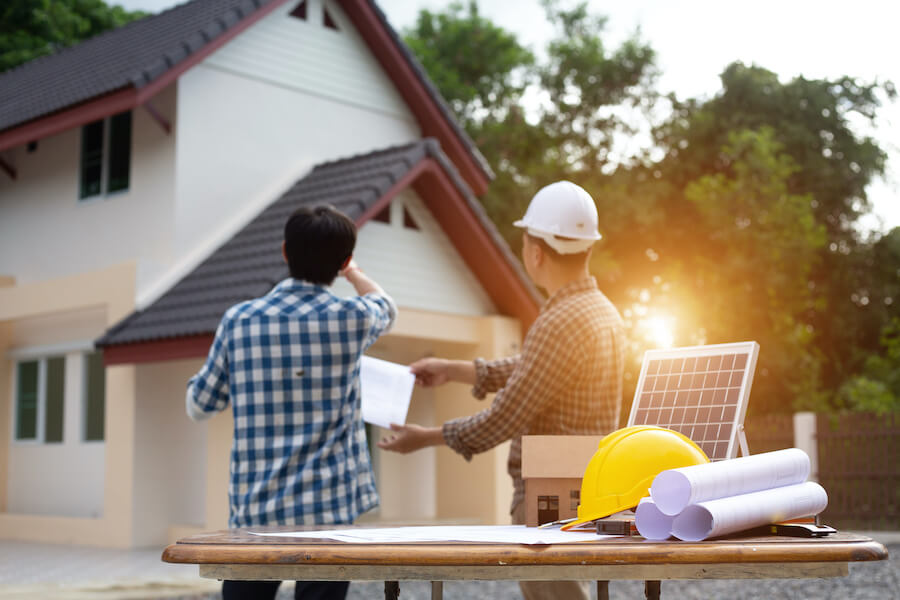 When you're making an important purchase like buying a house, it's good idea to think about all the possible problems that may come up later. A home inspection can reveal any hidden defects in the property before these issues become big headaches. Here is everything buyers need to know about getting a home inspection during their next home purchase.
What Is a Home Inspection?
A home inspection is a process in which a professional inspector reviews the most important parts of a home to determine its condition.
The inspector will check the home's structure, roof, air conditioning/furnace, and electrical system, among other things. Their review will help uncover electrical issues, water damage, safety damage, and other problems with the house, whether minor or major.
The factors included in a home inspection are the foundation of your final transaction with a seller. If the seller chooses not to make necessary repairs, but you still want the house, these fees are going to cut into your budget for future home expenses. Regular maintenance, your monthly mortgage, and even moving costs should all be taken into account after your home inspection.
When Does a Home Inspection Take Place?
Immediately after signing a home purchase agreement, you will need to get a home inspection scheduled. Getting a home inspection done ASAP will ensure you have enough time to review the report, make necessary repair requests, and negotiate with the seller, if necessary.
The home inspection process takes place after a seller accepts your offer to buy a home but before you close on the house. A licensed and insured inspector comes out and looks everything over: roofing, plumbing, electrics—everything that could possibly affect the safety and value of your property.
How Much Does a Home Inspection Cost?
Home inspections are typically priced between $300 and $500, but the size of the home may affect the price.
Larger homes will take more time to inspect, so the inspector may charge a higher rate. If special inspections are necessary, like checking for termites, the price of the inspection can go up. Other factors include a home's age, its foundation, and the local market.
If the property you want to buy has extra buildings, like shops or barns, you can get these inspected with the home for an additional cost.
Why Should You Get a Home Inspection?
Getting a new home inspection can reveal a lot of hidden problems with the property. It can also give buyers leverage in negotiating a good sales price for a home. You'll be able make an informed decision about whether to finalize your purchase on a home.
Home inspections can help buyers discover common building code violations in their homes. For example, there may be unpermitted electrical wiring or a home addition built illegally. If nothing else, you'll know for sure what changes may be possible in the future, especially upgrades that offer a high ROI or increase the energy efficiency of your home.
The inspection can also serve as a negotiation tool that helps homebuyers get a lower price on a home. Sellers are usually able to make concessions on the price of their home to compensate for a bad inspection report because they don't want to risk buyers exiting the deal. If they don't, an inspection contingency will let home buyers opt out of the contract.
Questions to Ask a Home Inspector
Homebuyers should ask the inspector a lot of questions to make sure they understand everything that is going on. Here are a few questions to ask when interviewing home inspectors:
What parts of the home do you check?
What parts do you not check?
What do you charge for a home inspection?
How long have you been doing this?
Can I come along during the inspection?
Can I see a sample report?
Let Our Team Help You Find a Home Inspector
Hiring a home inspector is easier when you have someone to turn to. If you are in the process of buying or selling a home, our team of local real estate agents will connect you with the right professionals. Whether it's recommending certain inspectors or putting you in touch with companies our clients have worked with before, we are here to make sure that you get into the home of your dreams—and that the home of your dreams is safe and sturdy for years to come.