How to Choose a Home Security System [2023]
Posted by Alicia Smith on Wednesday, October 5, 2022 at 7:56 AM
By Alicia Smith / October 5, 2022
Comment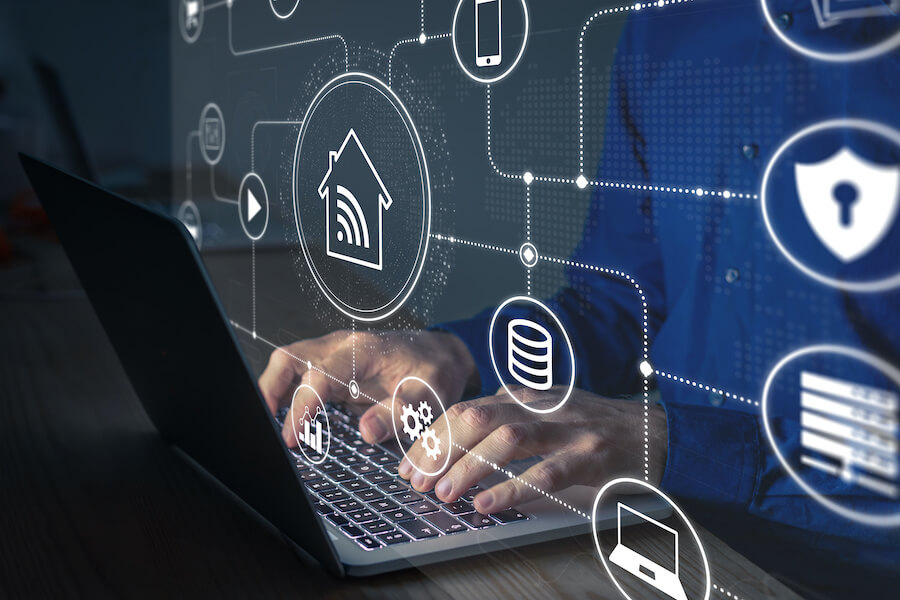 Protecting your home, property, and belongings is a likely a top priority. That's why home security systems are so popular; they can increase the overall safety of a home, reduce insurance costs, and provide around-the-clock peace of mind. Learning about the most popular types of security systems on the market today will help you make the best choice for your household's needs.
Self-Monitored Home Security
While monitored home security is popular, homeowners should research whether the fees are worth the service. Specifically, professional monitoring often incurs additional monthly or yearly fees—but there is another option. Self-monitored home systems can be just as effective as having a third party overseeing the safety of the property.
However, owners will need an internet-connective device that allows an app to send notifications of suspicious activity. Some owners may not have the time or inclination to take over monitoring, but it remains a solid choice—especially since it's one of the most affordable options available.
Pros of self-monitoring include:
Real-time notifications
Recording options on demand
Portability
Self-monitored systems rely on a WiFi connection and require a certain level of vigilance—consider these drawbacks when you weigh the pros and cons of your final decision.
Monitored Security Systems
You may also choose a monitored security system, which a third party manages. These alarms function similarly to self-monitored systems, but a professional company also receives alerts and notifications along with the owner. Although these systems can be more convenient, monitored security often entails a monthly or annual fee (although you might be able to get a discount on your home insurance).
You could also be charged for false alarms. However, monitored security systems typically allow the proper authorities to respond more quickly to emergencies. A monitored security system could be helpful if you are often away from home for long stretches of time.
Unmonitored Home Security Systems
Hard-wired alarms that rely on continuous electricity are a good, basic form of home security. While affordable, a crime could still be committed if no one is around to hear the alarm since no notifications can be sent to the homeowner or first responders.
Stability and ease of operation are among these systems' biggest draws; however, the power could go out, or an intruder may cut the line. Some modern unmonitored systems do have smartphone app compatibility to offer greater protection.
Wireless Security Alarm Systems
The most up-to-date alarm systems are wireless and compatible with smart home technology. These are typically easy to install, but those getting motion sensors and cameras may want to consider professional installation to ensure maximum views and proper sensitivity for motion options.
The key to having a successful experience is to keep the system updated to prevent hacking that can interfere with or disable the system. Batteries for wireless smart security systems will be routinely needed, so consider a hard-wired smart system if this is an issue. Here are the major pros:
Security cameras w/ recording features
Motion sensors
Energy management
Carbon monoxide & fire detection
Wellness alerts
Wireless systems mean there is no risk of cut wires that give intruders free reign. Another perk is that many of these alarms can be connected to smart appliances for total home control. Smart systems can increase home values and boost buyer appeal, especially for those considering selling soon. Owners can reap the rewards of added security in the home and insurance discounts.
Create a Safer Home Environment with a Security System
Home burglaries can result in thousands of dollars in losses and even perhaps physical harm to occupants. Take advantage of what this high-value home improvement offers: a reliable home security system that keeps the household and surrounding property covered with a second eye at all times.