5 Smart Home Upgrades That Save Money & Increase Safety
Posted by Alicia Smith on Monday, September 26, 2022 at 8:07 AM
By Alicia Smith / September 26, 2022
Comment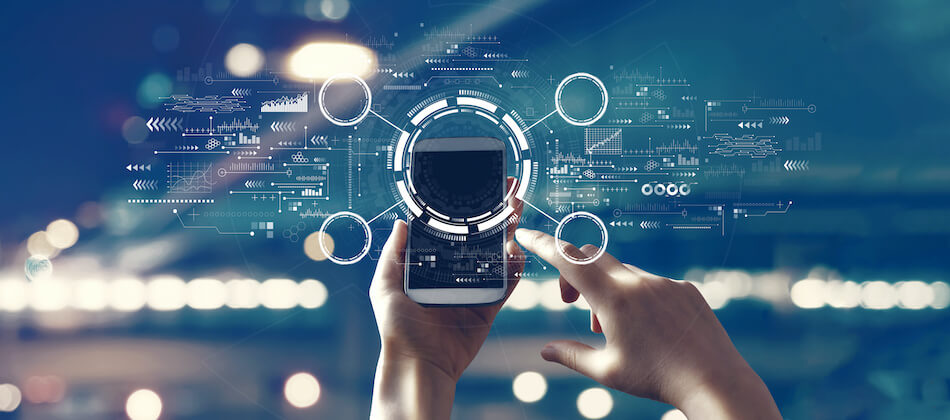 If you're like most homeowners, you're always on the lookout for ways to improve your home and make it smarter. But with so many options available, it can be tough to know where to start. In this blog post, we'll take a look at some high-ROI smart tech upgrades that are perfect for any home. So whether you're just getting started in the world of smart homes or you're looking for new ways to improve your setup, read on for some great ideas!
Install a Smart Home Security System
Installing a smart home security system is a great way to increase the value of your home while also deterring burglars. Smart security systems can connect to your home's Wi-Fi network and send alerts to your phone or tablet if someone breaks into your home. They can also be integrated with other smart devices in your home, such as door locks and security cameras.
Smart home security systems can typically be controlled by a mobile app, making peace of mind much more achievable during time away from home.
Consider a Smart Doorbell
A perfect complement to your new security system would be a smart doorbell. The benefits of installing a smart doorbell are many—you'll be notified when people come to your door and when packages arrive, and you can save money on homeowners insurance because you have video monitoring of your home. Not to mention, burglars may be deterred by the sight of a doorbell recording them—especially since you'll be able to see who it is right from your mobile app.
Upgrade to Smart Appliances
The sophistication of home appliance technology has increased drastically in recent decades. If you're due for a kitchen or laundry room upgrade, consider investing in smart appliances. Smart refrigerators can help you save money on your grocery bill by keeping track of your food items and their expiration dates.
Smart washers and dryers can even make laundry day more productive with features like downloadable cycles that ensure you don't ruin your best clothes, maintenance alerts, and even sending laundry jobs to your family members. Not only will these upgrades save you money and time, but they'll also help increase the value of your home.
Many of these smart appliances actually have longer lifespans than their predecessors, which will save you money over time, too.
Uncover Savings With Smart Thermostats & Smart Lights
Another great way to upgrade your home's value and reduce your home energy consumption is to install smart thermostats and programmable light switches. Smart thermostats can be controlled remotely, so you can always make sure your home is at the perfect temperature, no matter where you are. And programmable light switches allow you to schedule when your lights should turn on and off, making your morning and nightly routines a breeze.
Install a Home Automation System
A home automation system can help you control all of your smart devices from one central location. This can include everything from your security system and thermostat to your lights and appliances. Home automation systems often come with mobile apps that allow you to control your home while you're away, as well as voice-activated assistants like Amazon Alexa or Google Home.
Installing a home automation system is a great way to make your home more convenient and enjoyable to live in, as well as increase its value.
Level Up Your Home's Smart Tech
Security, energy efficiency, and home automation upgrades are all great ways to make your home smarter and more efficient. Not only do they save you money in the long run, but they also provide a host of other benefits that can make your life easier. If you're looking for ways to increase the value of your home, all while making it more comfortable and convenient, these are some great options to consider. A smarter home is not only a more efficient home: it's a more valuable one, too!