4 Tips to Make Moving Easier: Moving Checklist & Packing Advice
Posted by Alicia Smith on Wednesday, August 3, 2022 at 8:40 AM
By Alicia Smith / August 3, 2022
Comment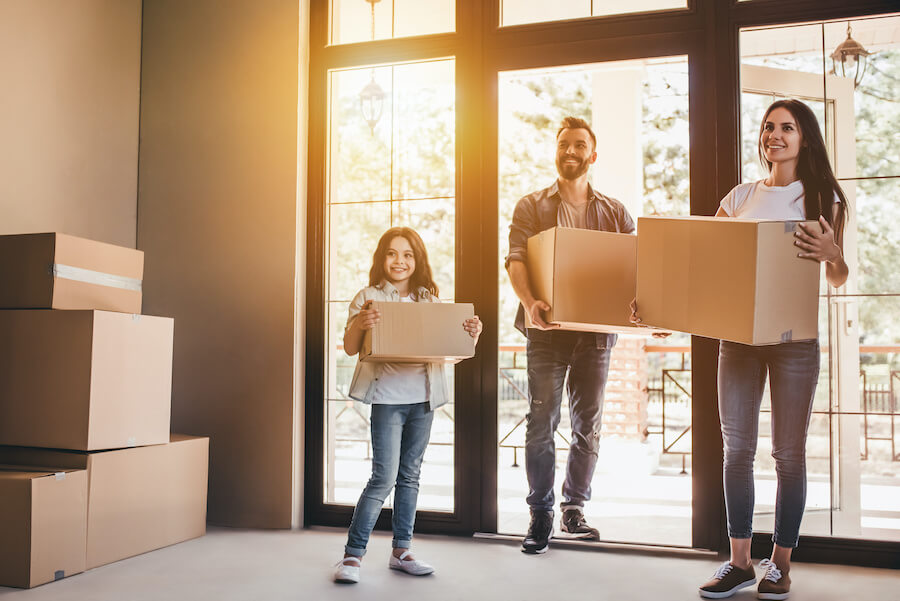 Moving into a new home can be overwhelming, but it doesn't have to be. Creating a solid, detailed plan can ensure nothing slips through the cracks. The best time to plan is during or before your homebuying process so you have a general idea of how much time you have—especially because some aspects can be complex for new owners, like navigating home inspections, deciding what should be kept or donated, and negotiating closing costs. But whether you're planning long-term for the future or have found yourself scrambling for a plan, we've got you covered. Check out this quick guide to help streamline that next step in the right direction.
Make a Checklist
Some may think that a checklist seems tedious, but be aware that this approach works miracles for many on the move. A detailed to-do list can help keep your possessions organized, account for any bumps in the road, and lift a load of stress off your shoulders. Things to put on the "to do" list include:
Contacting utility companies to schedule disconnect and reconnect service
Scheduling movers
Setting mailing forwarding
Obtaining packing materials
Decluttering and packing what's coming along
Let the whole household get on board by assigning a list to all parties.
Set a Budget: DIY or Hire Movers?
Moving can be expensive, but a budget makes staying on track much easier. Depending on the finances available and the distance of the move, it could be a better choice to DIY or pay full-service professional movers.
For a DIY move, get that truck reserved ASAP—especially if you're moving in summer or early fall, as these are the busiest times for moves. Compare prices on trucks from top local movers and grab around three estimates to make the best decision.
Overall, the national average cost of moving with a minimal team is about $1,400, ranging from $800 to $2,500, as long as you're moving within 100 miles or less. For a long-distance trek, the average cost can range between $2,200 and $5,700.
Moving and selling go hand in hand. Make sure you leave room in your budget to account for capital gains taxes.
Donate and Declutter
Moving is the ideal time to declutter and eliminate things you don't use or need anymore. Furniture that won't fit the new home, outdated clothes, and anything too big to move can go on this list. Choose which items you'd like to donate or gift, then which items you'd like to sell. Consignment shops are a good option, or you can have a garage sale. You'll be leaving more room in the moving truck for what's needed, plus saving time and money.
Let's Talk About Packing
The most time-consuming aspect of moving involves packing. To help ease the process, here are a few tips.
The main haul can be chaotic, so don't wait until the last minute to put an "essentials" bag together. Put together everything needed for the travel time and what will be handy once arriving at the new place. Some items to include are:
Legal documents
Medications
Battery chargers
Toiletries
Clothing
Cleaning supplies
Minimize how much unpacking you have to do on the first day by keeping your clothes in dresser drawers. Why spend time pulling clothes out of drawers and putting them in a box only to unpack them upon arrival? Save a box and tons of time, and leave those goods in the dresser. Taping up the drawers or having them shrink-wrapped by the movers will keep them safely in place during transit.
Moving with Kids, Plants, or Pets? Have a Plan in Place
Moving day can be stressful for children, potted plants, and pets. Be extremely mindful if you have pets with skittish tendencies, as they might leap out of the door at a moment's notice while things are loaded up. If friends or family live nearby, consider requesting their help.
If kids are around for the day, they can help with age-appropriate tasks or be looked after by someone else. And remember that movers won't handle live plants, so prepare to haul them in a personal vehicle or let a neighbor enjoy them in their home.
Tips For the Big Day
You've made it through the first stages and are on the way to a new home and a new journey! Whether you're buying new construction or just moving across the street, preparation is the key to success in any move. We hope these tips have put you in the right mindset to streamline the process.