7 Types of Mortgages Homebuyers Need to Know
Posted by Alicia Smith on Thursday, October 6, 2022 at 9:53 AM
By Alicia Smith / October 6, 2022
Comment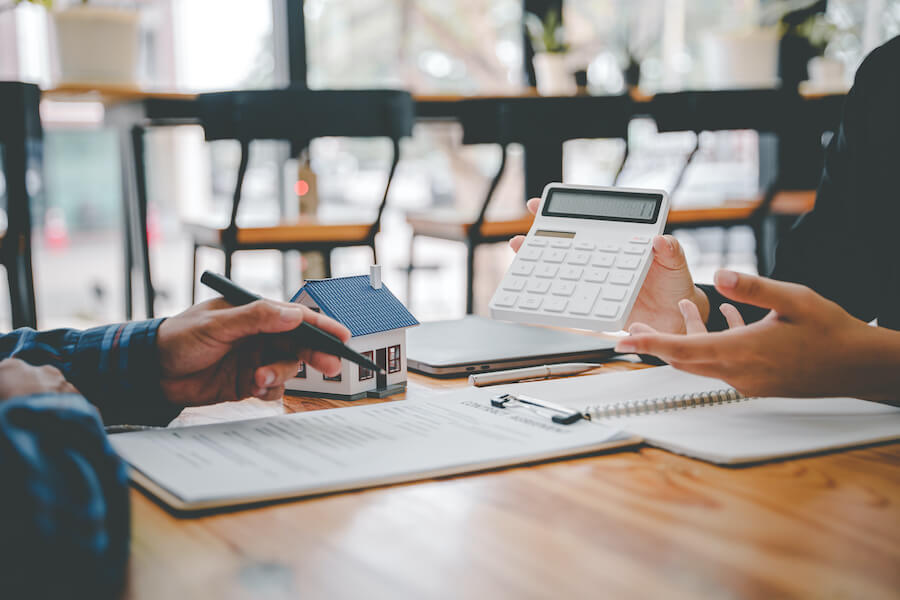 For many, purchasing a home entirely with cash is not feasible. That's why finding the perfect home is only half the battle—the other half is choosing the right type of mortgage. It can take years (or even decades) to pay off a mortgage, so choosing the best one is essential. A lower mortgage can open your budget for home upgrades, general maintenance costs, and other pricey projects. At the same time, you'll have to balance lower payments with how long the loan takes to pay off. Let's explore the various mortgage options that can help you purchase your dream home.
For informational purposes only. Always consult with a licensed mortgage or home loan professional before proceeding with any real estate transaction.
Conventional Mortgages: A Traditional Choice
Buyers with solid credit and stable income histories may qualify for a conventional loan, which the federal government does not back. These mortgages can be used for primary homes and second homes, and investment properties.
Those wanting to pay less than the standard 20 percent down payment may qualify for a loan with as little as three percent down. Private mortgage insurance (PMI) might be necessary if you put down less than 20 percent. Saving for a down payment takes time and tenacity, but it's worth it—the higher the down payment, the less interest you will have to pay later.
Jumbo Loans: Best for High-Dollar Investments
Jumbo mortgages are a top choice for those buying property that falls outside of the Federal Housing Finance Agency (FHFA limits). These loans are more common in high-cost areas where homes are often pricey. To qualify, buyers generally need a 10 to 20 percent down payment and a FICO score of 700 or higher.
You'll also need to consider your debt-to-income ratio, available cash, and documentation proving your financial health. Since jumbo mortgages are considered riskier by investors, they can be much more challenging to secure than a conventional loan.
Government-Insured Loans
While the US government isn't a mortgage lender, three government agencies back mortgages for Americans:
Federal Housing Administration (FHA)
US Department of Agriculture (USDA)
US Department of Veterans Affairs (VA)
FHA Loans
FHA loans may be the best choice for buyers with less favorable credit and those who can only make a minimal down payment. Those with a FICO score of 580 or greater can often get in with 3.5 percent down, while buyers with scores as low as 500 can secure one of these loans at competitive interest rates with at least 10 percent down.
USDA Loans
USDA loans allow low- to moderate-income buyers to invest in homes in rural, USDA-eligible communities. Some USDA loans don't require a down payment, but there are often a few extra fees, such as the need to pay one percent of the loan amount. However, lenders often finance that fee as part of the loan itself.
VA Loans
VA loans offer flexible, low-interest mortgages for military members, including active duty servicepersons, veterans, and their families. These loans charge a VA funding fee that can be paid at closing or rolling into the mortgage along with other closing costs. VA loans don't have minimum down payments or credit score requirements, and buyers don't have to pay for mortgage insurance.
Fixed-Rate Mortgages: For Buyers Who Prefer Consistent Payments
Fixed-rate mortgages carry a consistent interest rate over the life of the loan, so the buyer's monthly mortgage payment stays the same. These loans most often come in terms of 15 to 30 years. However, some lenders permit borrowers to pick terms between eight and 30 years.
Adjustable-Rate Mortgages
Adjustable-rate mortgages (ARMs) differ from fixed-rate loans in that the interest rates fluctuate with market conditions. ARM products have a set interest rate for a predetermined time and then can increase or decrease for the remainder of the term.
Buy Wisely With the Right Mortgage
With a better idea of the right loan to seek for a home purchase, it's time to start looking into lenders that can make it happen. All lenders are different in terms and qualification requirements, so compare all options to find the best terms that suit your financial situation.
For informational purposes only. Always consult with a licensed mortgage or home loan professional before proceeding with any real estate transaction.